First Time Signing into the Portal
You can watch a video on signing into the portal for the first time HERE.
Step by Step Instructions:
The first time signing into the portal (HERE) you will be faced with several steps needed to set up your account. This article takes you through that journey.
First you will need to enter your username (if you do not know your username please go HERE first) and initial password, which if this is your first time signing in will be uppercase "N" followed by your 9 digit New River ID# followed by a lowercase "r" (Example: N123456789r). You will need to change this password later.
After entering your information and clicking Login you will be presented with the following screen: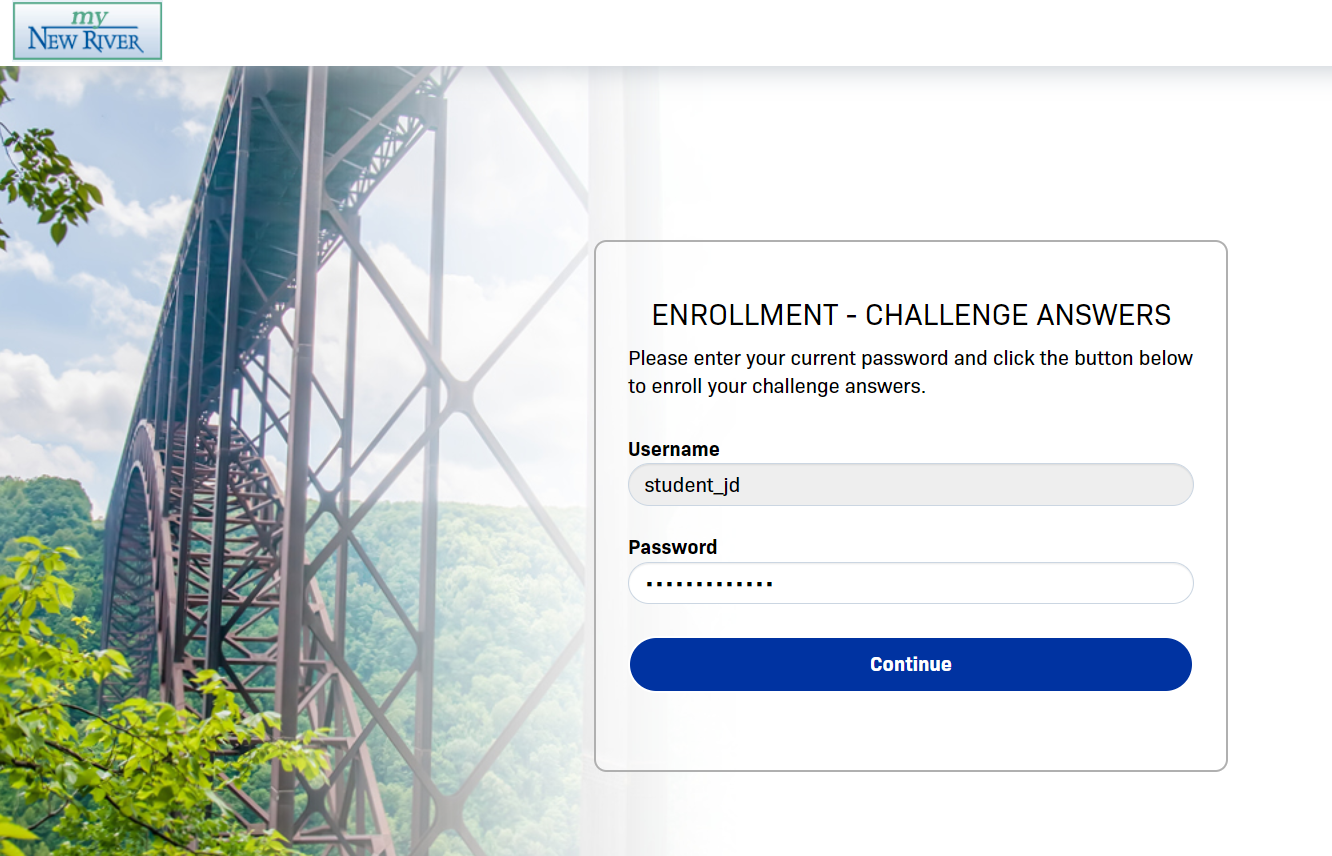 If it is not pre-populated, re-enter your credentials and click "Continue" to go to the next screen: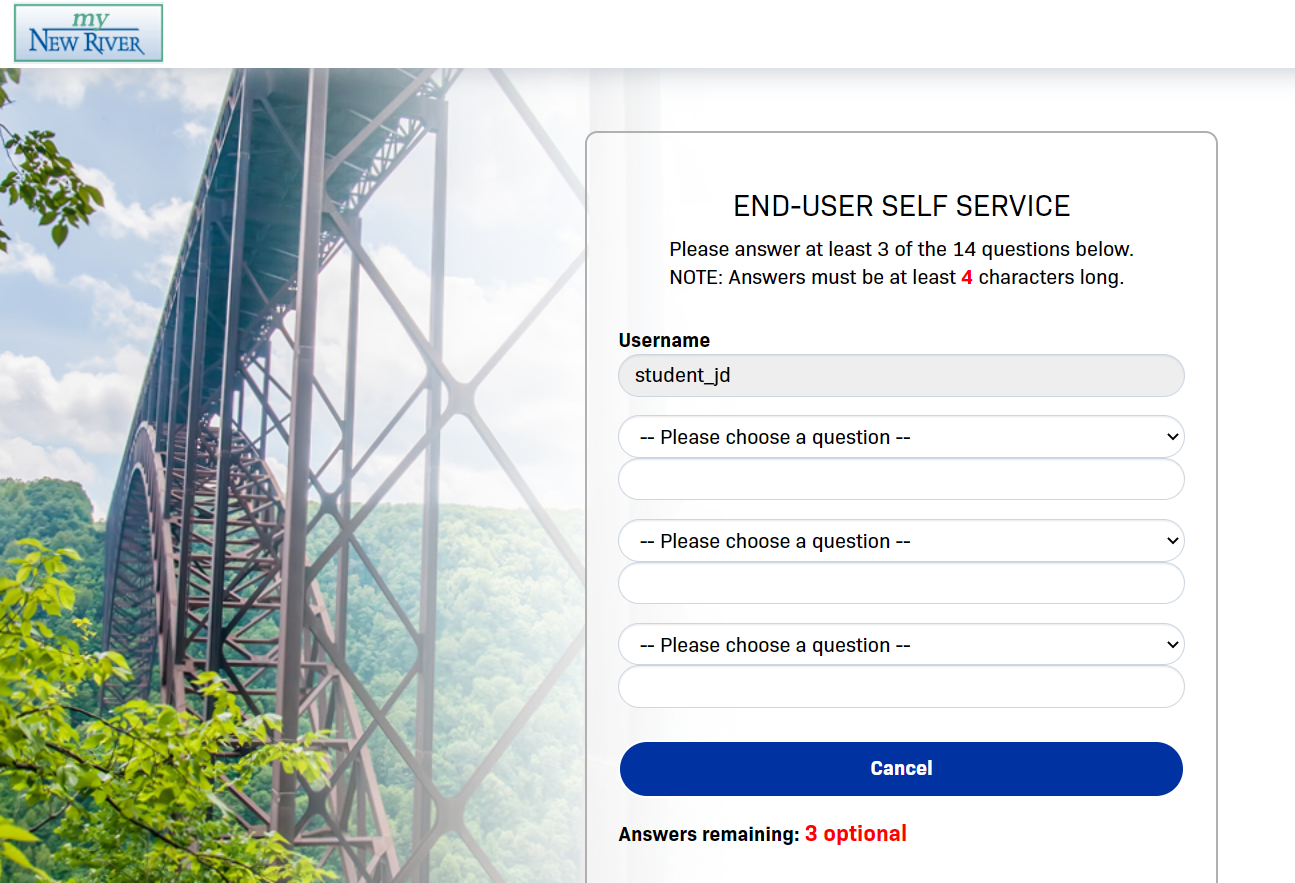 On this screen you will choose 3 questions from the drop down boxes and answer them. Each answer needs to be a minimum of 4 characters long. After the questions and answers have been populated you will get a "Continue" button, press it to go to the next screen: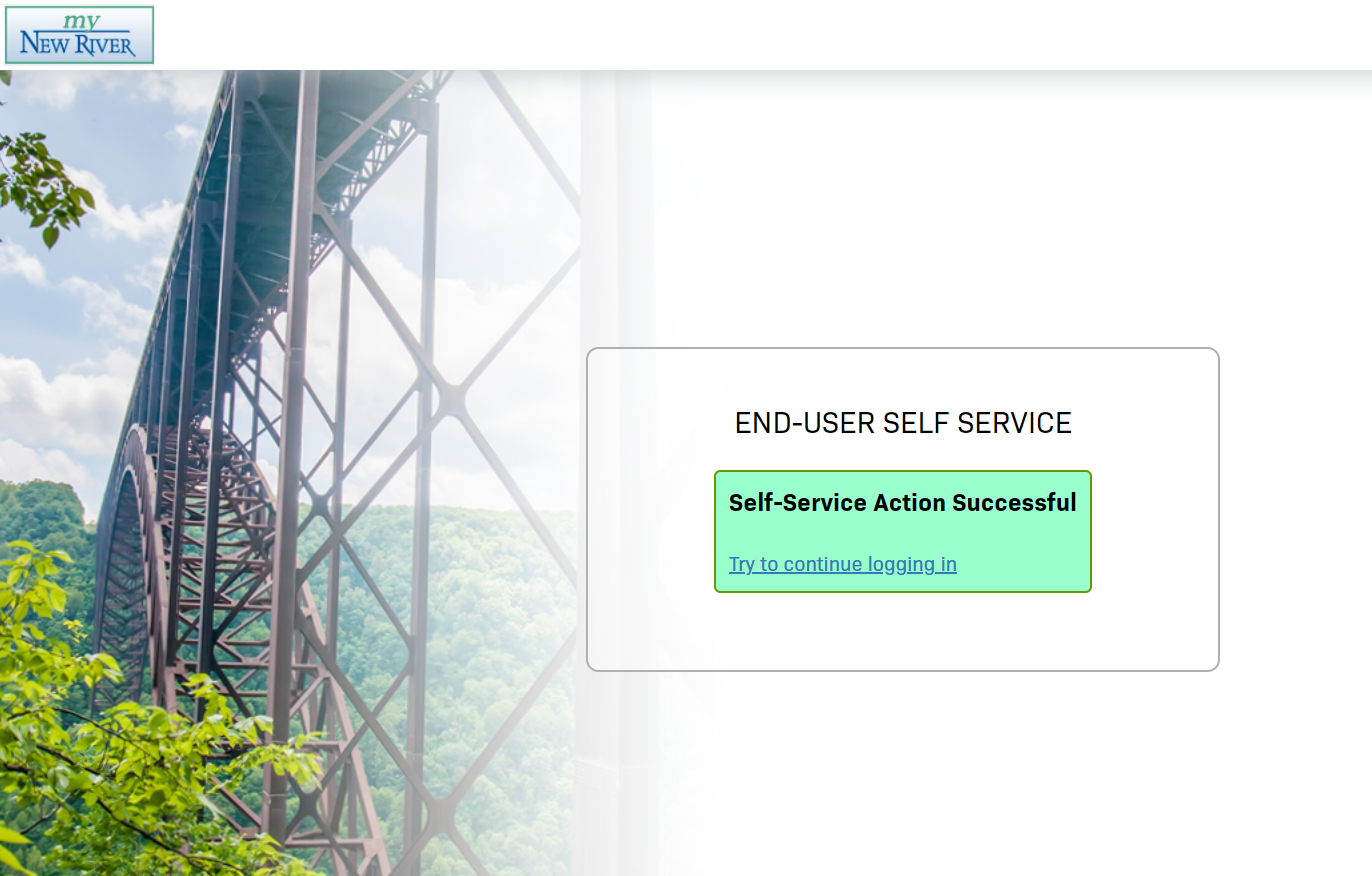 This screen lets you know that your questions/ answers have been enrolled successfully, click "Try to continue logging in" to continue to the next page: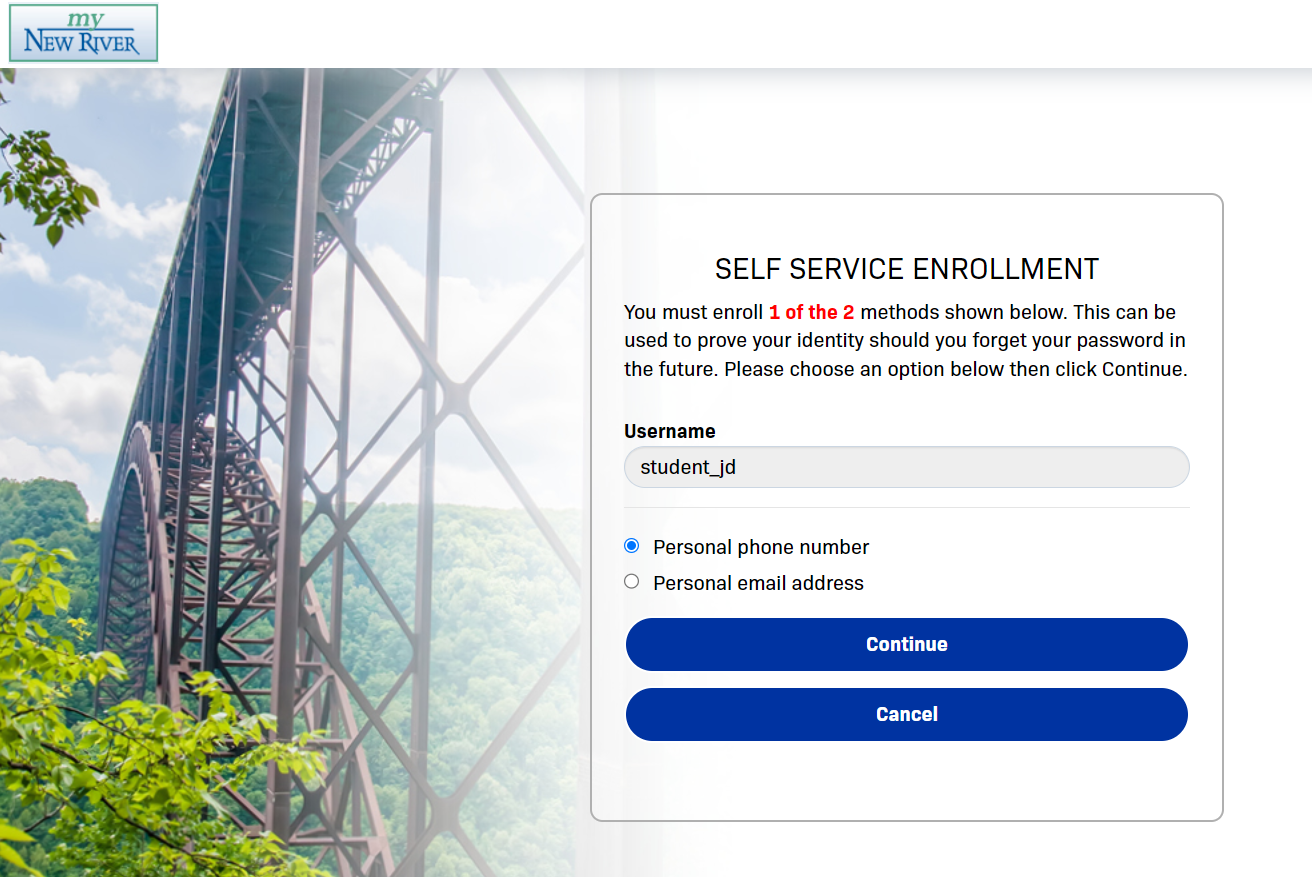 At this point you will be asked to either enter a mobile phone number that you can receive text messages on, or a secondary (NOT your New River) e-mail address in order to receive a OTP (one time passcode) to finish setting up your account. Select which one you would like to enroll and click "Continue" depending on which you selected you will see one of these screens: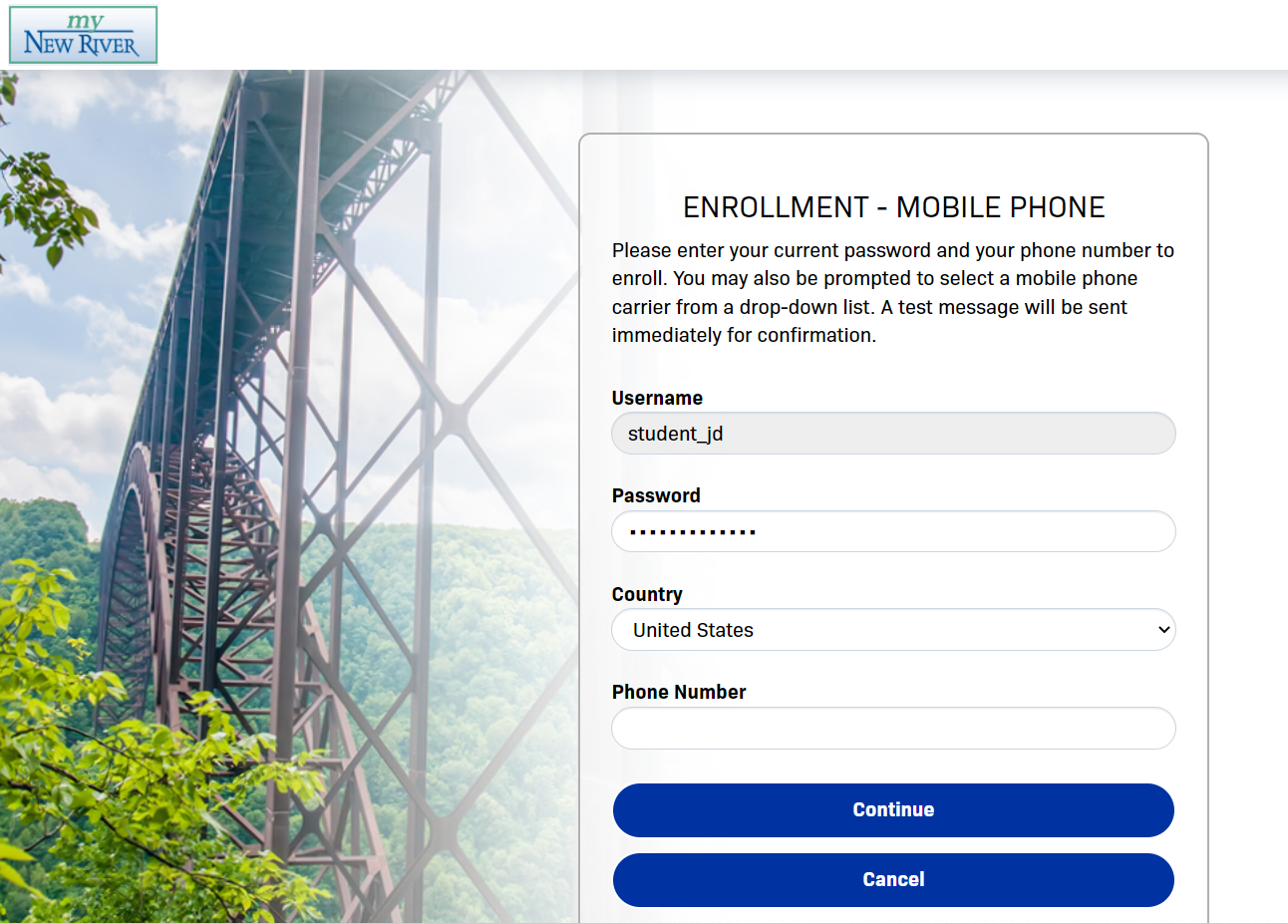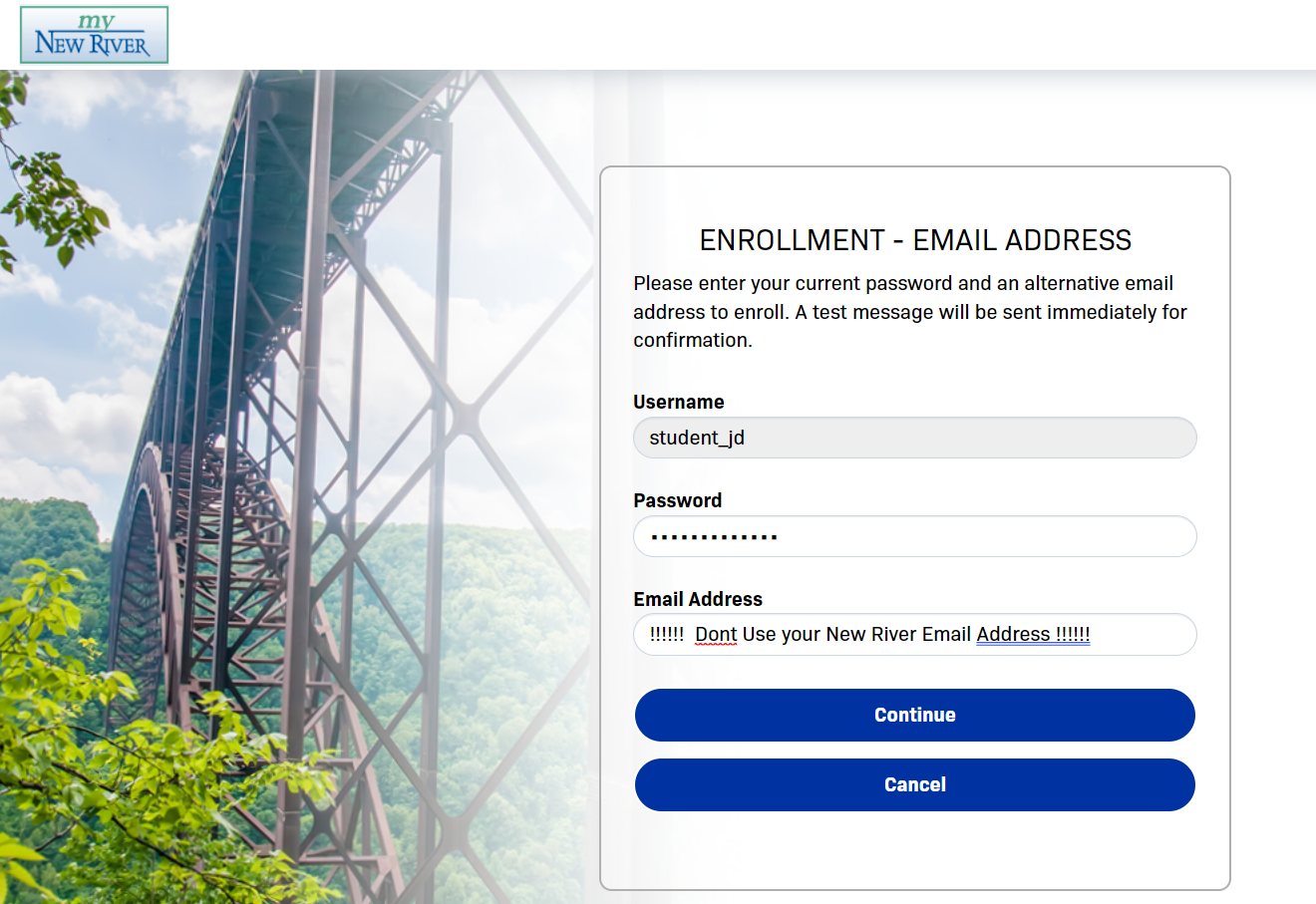 after you have filled out the information requested click "Continue" and you will receive a OTP to which ever you enrolled. You will also be taken to the next page: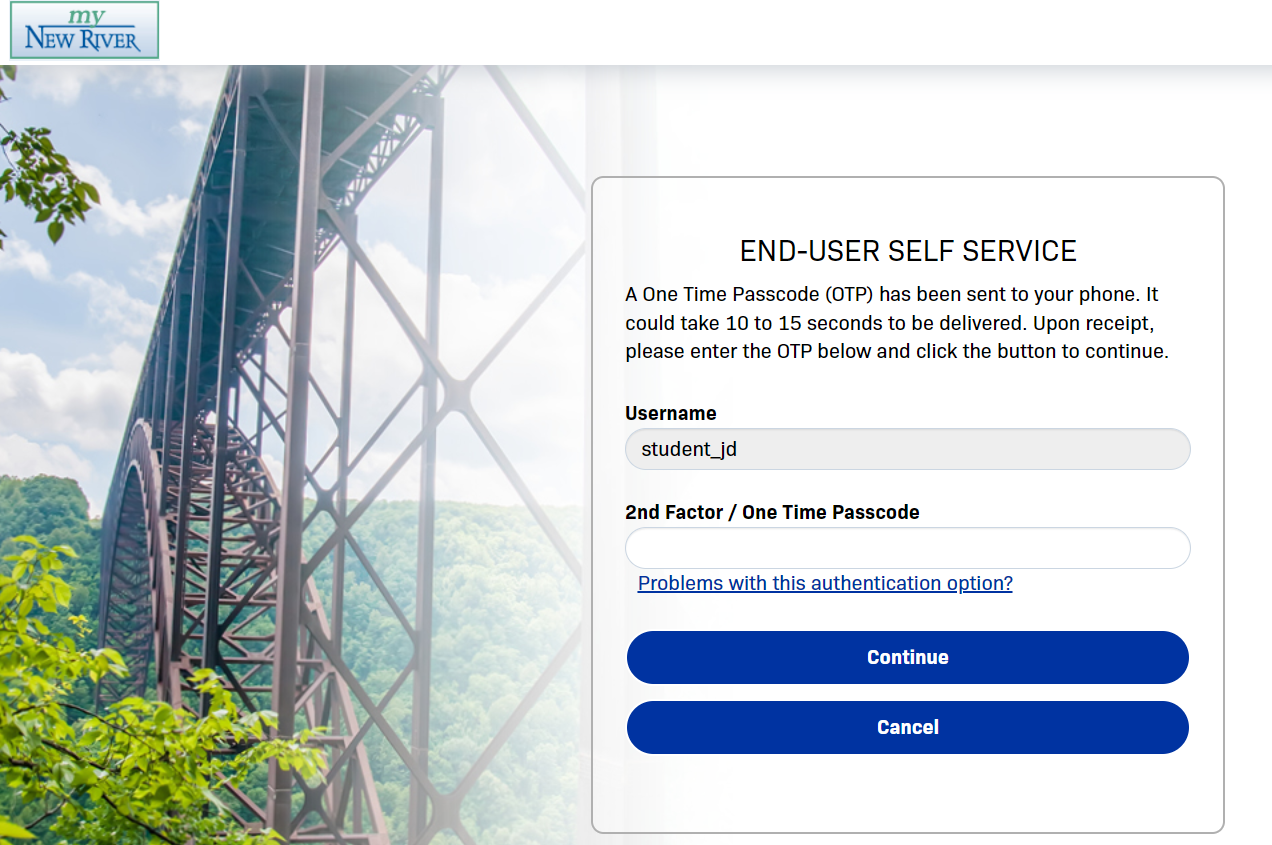 Here you will enter the OTP you received, please note that if you wait several minutes to complete this step the code WILL expire, you will have to re-send the OTP to continue if this happens. Once you have entered the code, click "Continue" to go to the next screen: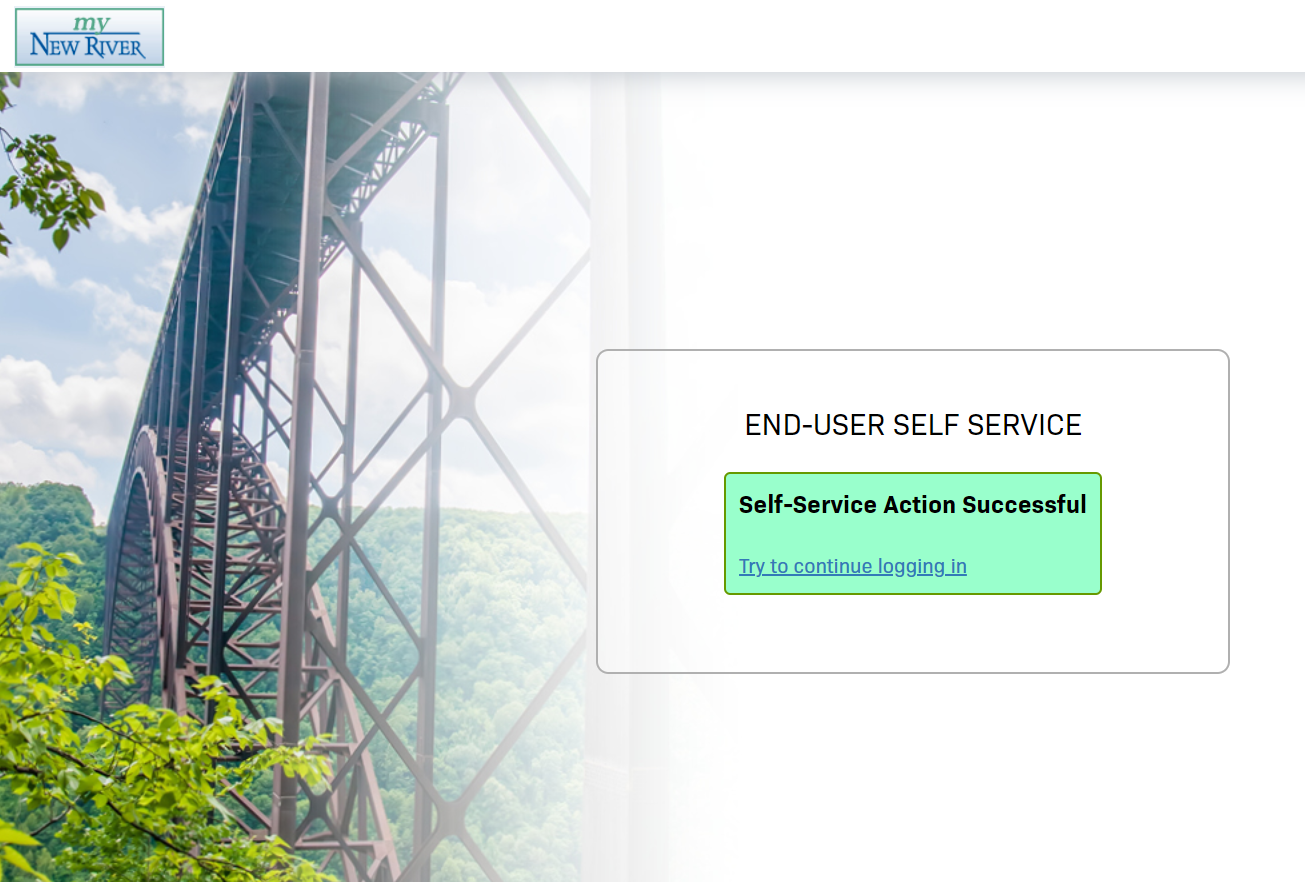 Which if you entered the information correctly will look like this! Congratulations you have finished entering all of the information needed to set up your account! Click "Try to continue logging in" to be re-directed to the login page, which should automatically log you in, but if it does not, re-enter your credentials and click "Login" and you should be logged in. You should see a screen that looks similar to this: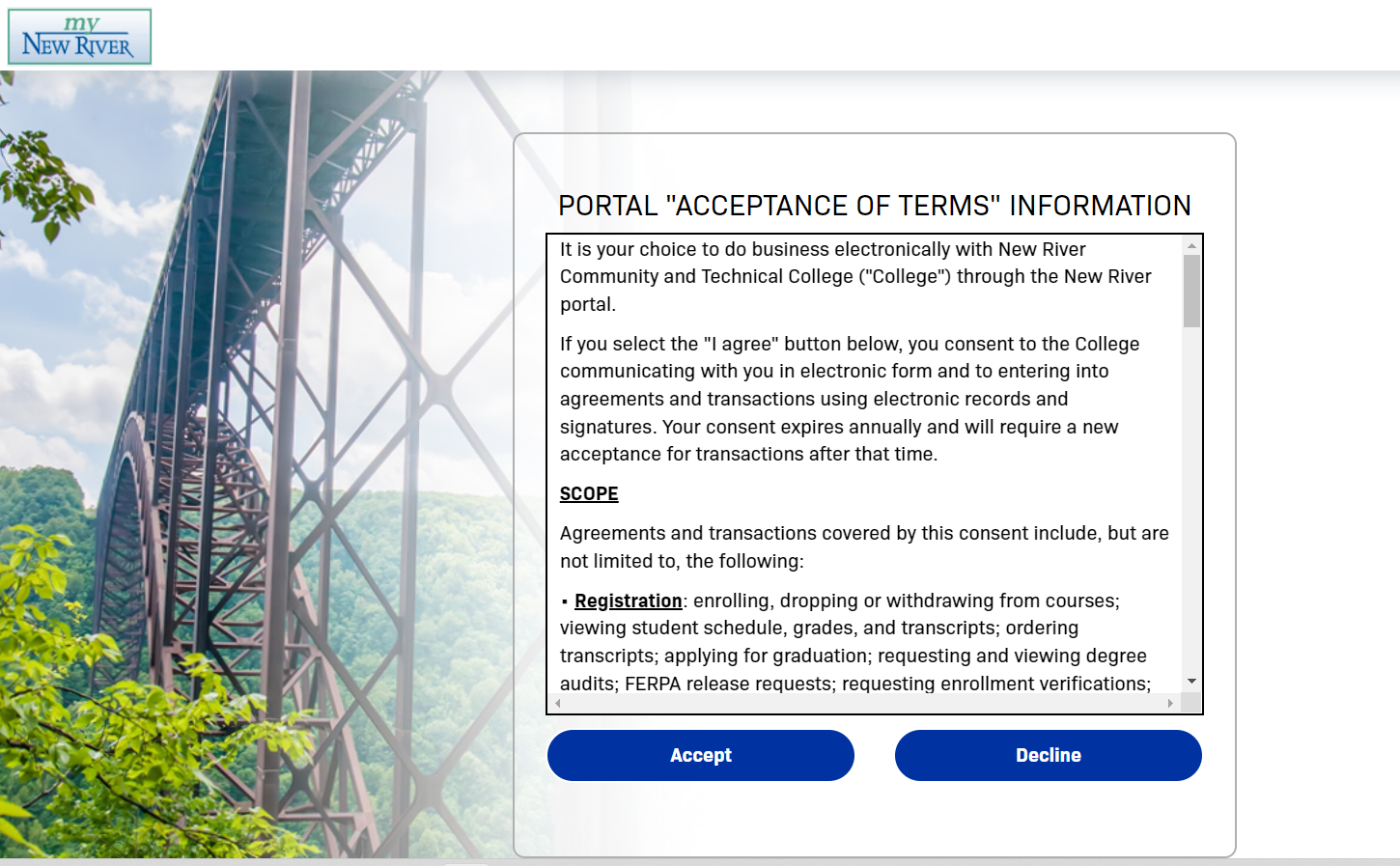 After you read the terms press accept and you will be redirected to the My Portal Announcment section which will provide you with any upcoming events or information. Click Continue to Requested Webpage under the announcement  to be redirected to your user portal which looks like this: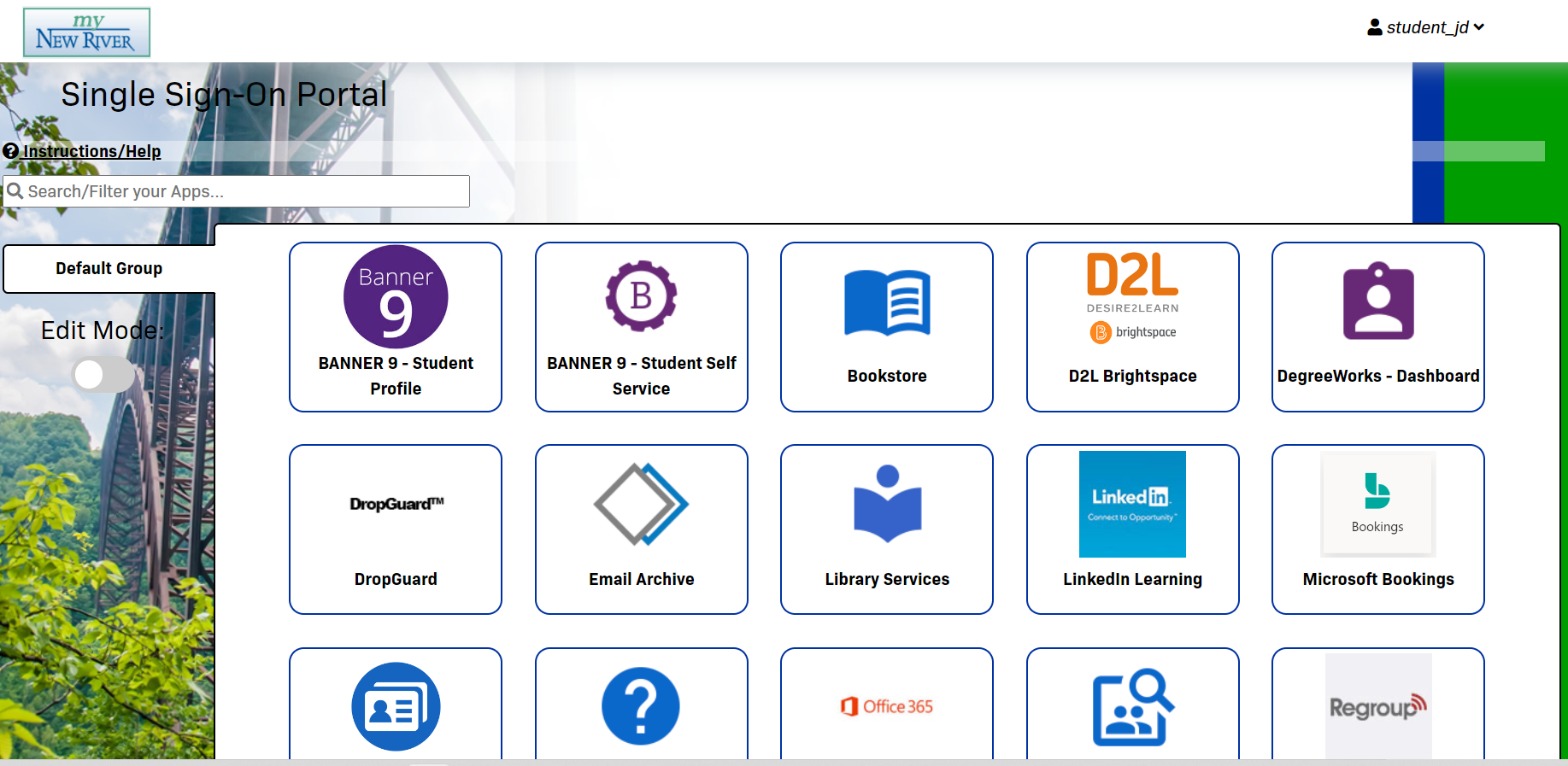 Congratulations your New River Account is now setup. The next step is to change your password and update some other information as needed, to do this please view THIS article.